SB1180V 118T Variable Pump Sole Making Injection Molding Machine
118T Special Sole Making Machine
Suite For Maching Transparent And Opaqua Molding Soles BarSpace: 360x360 Open: 310
Automate production, improve productivity, meet your production capacity!
20%-80% energy saving than ordinary injection molding machines
Higher product yield and fewer burrs, reducing your workload
Larger space between tie-bars, suitable for larger molds and multi-cavity needs
Higher repeatability precision improves product quality and mold lifespan.
Adopt advanced ejector structure, larger space, and easy maintenance.
Description
SB* V Series Variable Pump Special Sole/ Shoe Hell Injection Molding Machine
V Series Variable Pump Plastic Injection Molding Machine Is High Effcient Energy-Saving Device Specially Developed For Shoe Heel Industry.
V Series Products Are Equiped With Ultra-Predse High Pressure Bypass Filtering Device Which Can Greatly Enhance Service Lift Of parts In The Hydraulic System And Hydraulic Oil.
The Sensitive Lubricating Pressure Inspection Device For Pattem Locking Parts CanEffectively PreventThe Occurence Of Oil Shortage. Suitabele For Long Time Uniterrupted Operation Of The Machine.
The Highly Effcient And Reliable Imported Vairable Pump Can Reduce The Energy Consumption Of The Whole Machine More Than 30% Lower Than The Constant Pump And Therefore.. Use's Cost Are Effectively Reduced
Sunbun, Your best high speed high precision injection molding machine.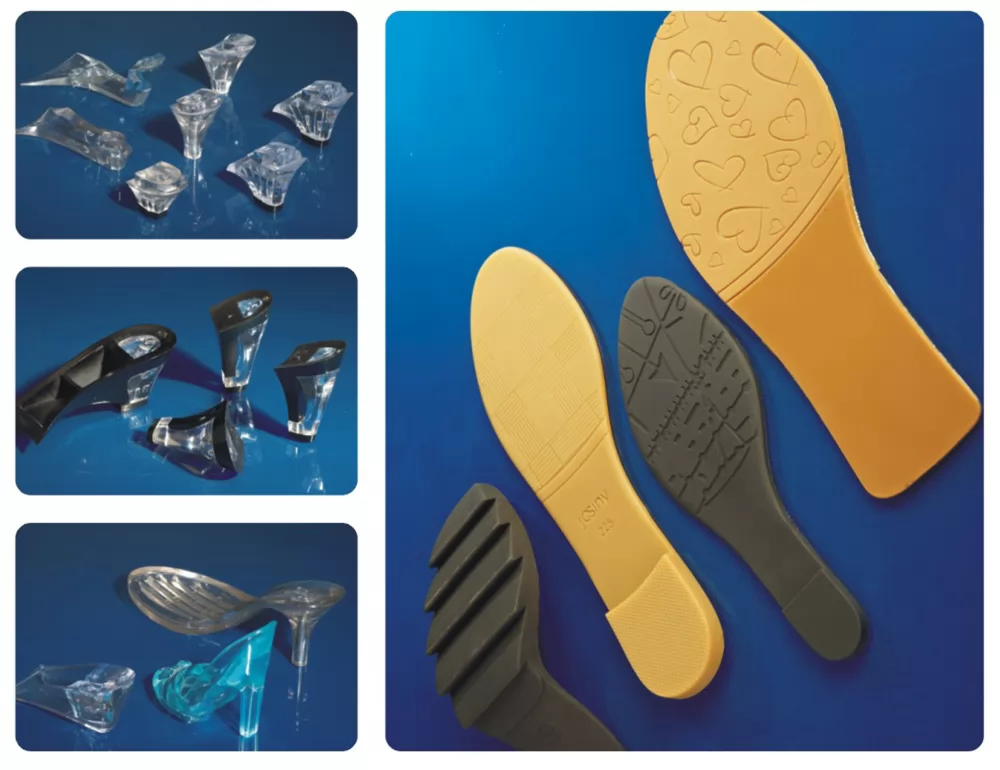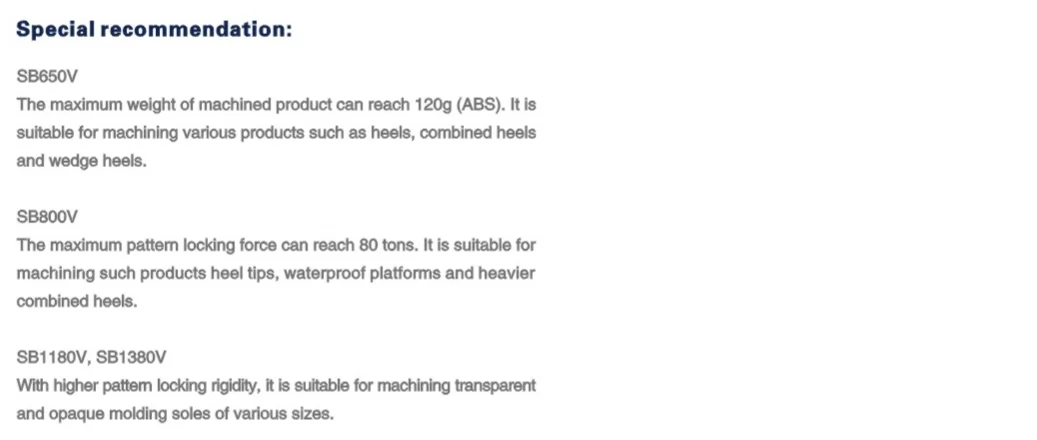 Sourcing a Injection Molding Machine Now !
Enter your inquiry details, We will reply you in 24 hours
Send Your Inquiry
*We respect your confidentiality and all information are protected.