We have a variety of injection molding machine series to meet your needs. Please contact us for consultation
Products
Leading Horizontal Injection Molding Machine Manufacturer
A variety of specifications and types for you to choose from
With more than 30 years of production experience, more professional
Made in China to reduce manufacturing costs for you
With agents in more than 30 countries, we can provide better service.
Perfect after-sales service, allowing you to buy and use with confidence

China's Leading Horizontal Injection
Molding Machine Manufacturer
Sunbun is a top horizontal inject molding machine manufacturing company with over 30 years of industry experience. We manufacture cost-effective injection molding machines for a variety of plastic applications.
Our Products
---
Horizontal Injection Molding Machine
Why Choose Us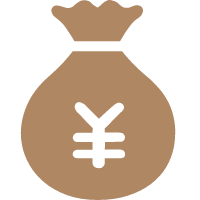 The combination of a strong supply chain and in-house manufacturing process lowers the production costs from beginning to end by at least 5% compared to our peers.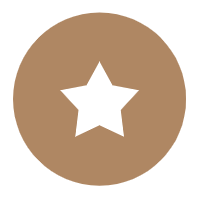 Our years of manufacturing experience and extensive knowledge in exportation rules offer a professional and real-time solution to your product needs.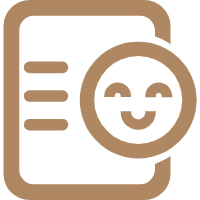 99% Customer Satisfaction
Listening to our client's needs and customizing our products to match market demands allow us to satisfy our partners and their customers by as much as 99%.
Our Happy Clients From 30+ Countries

Rebecca Flex. CEO at Company.
Lucky to find Sunbun company on the internet by google, we purchased the right horizontal injection molding machine for our client with less price than other local competitors. It helped us to expand our business in 2 years.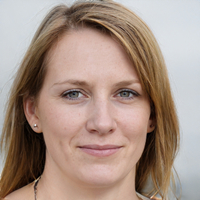 Floyd Miles. Sales Manager.
We are very happy to cooperate with Sunbun Company. Because their sales are really professional. Their high-speed injection molding machines are fantastic. The performance is stable and the production efficiency is very high. Their injection molding machines are by far the best I've ever purchased.
The Ultimate Guide for Horizontal Injection Molding Machine
Plastics production and processing is one of the most-common operations across our modern world, and injection molding machines play an essential role in efficient production of plastic parts both large and small. The most widely used equipment used for the job is horizontal injection molding machines, and Sunbun Plastics Machinery offers full-service sales, liquidation, and appraisals of equipment for your operation.
What is a Horizontal Injection Molding Machine
Horizontal injection molding machine: This is the most common type. The clamping part and the injection part are on the same horizontal centerline, and the mold is opened in the horizontal direction.
Its characteristics are: the body is short, easy to operate and maintain; the center of gravity of the machine is low, and the installation is relatively stable; after the product is ejected, it can be automatically dropped by gravity, which is easy to achieve fully automatic operation.
Working principle
The working principle of the injection molding machine is similar to that of a syringe for injection. It uses the thrust of the screw (or plunger) to inject the plasticized plastic in the molten state (that is, the viscous state) into the closed mold cavity. The process of obtaining products after curing and shaping. Injection molding is a cyclic process, each cycle mainly includes: quantitative feeding - melt plasticization - pressure injection - mold filling and cooling - mold opening and taking out. After the plastic parts are taken out, the mold is closed again for the next cycle.
Benefits of Horizontal Injection Molding Machines
While a horizontal injection molder is the most commonly used molding machine for plastics, this equipment is also available in vertical form. Vertical injection molders are best suited for applications involving overmolding, but for the majority of manufacturing needs, horizontal injection molding machines can handle the task efficiently. In a horizontal molder, both the mold and injection unit are on a horizontal path—allowing for easy injection of melted plastic that creates a reverse image of the mold in the clamp.
There are several benefits to choosing a horizontal injection molder, including:
Standardized Usage: As the most-standardized machine in use today for plastics applications, horizontal presses allow for versatile, highly efficient production.

Seamless Ejection: With the mold on a horizontal path, ejection of the part is assisted by gravity for an easy exit from the machine.

Skilled Employees: Due to the common nature of horizontal injection molding machines, it is easier to find skilled labor that understands the machine operation.
Sunbun is a leading global supplier of horizontal injection molding machines, designing, developing and manufacturing different types of horizontal injection molding machines. Our injection molding machines can be used in various fields, including medical devices, auto parts, electronic products, household items, etc.
As an ISO 9001 and CE certified horizontal injection molding machine manufacturer, we offer a wide range of injection molding machines for you to choose from. As a reputable horizontal injection molding machine company, our goal is to continue to provide our customers with the most cost-effective professional injection molding machines to help them get more profit.
We are very happy to cooperate with Sunbun Company. Because their sales are really professional. Their high-speed injection molding machines are fantastic. The performance is stable and the production efficiency is very high. Their injection molding machines are by far the best I've ever purchased.
How Much Does a Horizontal Injection Molding Machine Cost?
The current price of a new injection molding machine is between $15,000 and $200,000, and the price gap is large, mainly based on your needs. There are several factors that affect the cost of injection molding machines in the market.
They include:
1. Supplier
When it comes to injection moulding manufacturing machines, a few companies have a great reputation. The cost is high as they have more expertise and experience in the field.
2. Country of production
Machinery costs in China are generally lower than in Western countries and other regions.
This is attributed to China's lower production costs, cheap and readily available raw materials, favorable government policies, and good infrastructure.
3. Machine specifications
Size also plays an important role in determining the price of a machine.
Unlike small injection molding manufacturing machines, large machines are bulky and come in all shapes and sizes. Therefore, they will be more expensive than smaller portable devices.
4. Production capacity
Different machines have different production capacities. Suppose a certain machine's production capacity is high-end; its price will also be high.
If you need to buy a cost-effective injection molding machine, then you can contact us. We can help you!
The Main Application of Horizontal Injection Molding Machine
Horizontal injection molding machines are used to manufacture many plastic products, such as packaging boxes, bottle caps, auto parts, toys, plastic furniture, etc. The horizontal injection molding machine is the most common modern method of making plastic parts; it is ideal for producing large numbers of identical objects.
Tips for Buying a Horizontal Injection Molding Machine
No matter which horizontal injection molding machine you are looking for, there are certain processes and standards you can follow and set to ensure your purchase is a success. Ask yourself these two questions first.
What current deficiencies do you want to buy a horizontal injection molding machine to solve or fill?
What do you need the extra machine for? In other words, what size mold do you need the machine to produce? What kind of pressure is required?
Other things to consider before looking at plastic horizontal injection molding machines for sale are the material/viscosity the machine needs to handle, the total number of parts the machine needs to produce, and the ejector pin spacing needed.
Once you've identified the basic day-to-day requirements you'll need a plastic injection molding machine for, it's time to consider the options or accessories you'd like to add to your inventory. Are you looking for a specific hydraulic or pneumatic function? Do you want a robotic interface?
If you are looking for manufacturers or suppliers of Horizontal Plastic Molding Machines for sale, you are in the right place. We have a large inventory of horizontal plastic injection molding machines for plastic and rubber molding.
Our company can help you find the perfect machine for your budget. We specialize in selling the highest quality horizontal injection molding machines with full transparency, and we are sure that we can offer you the right injection molding machine price.